Life happens in the ordinary.
If you know anything about my story, you know that I've felt the heartache in not being able to return to a moment in a photograph. Really when you think about my memories, they aren't these big extravagant events, they're centered around our life at home, a very ordinary one.
Social media may lead you to believe that you've got to live a perfect life and have a perfect home  for meaningful family portraits, but I'm here to show you the memories you want to hold on to, are already right in front of you, the ordinary days.
Allow me to come along-side you to make sure the
details and joyful moments of motherhood don't go undocumented.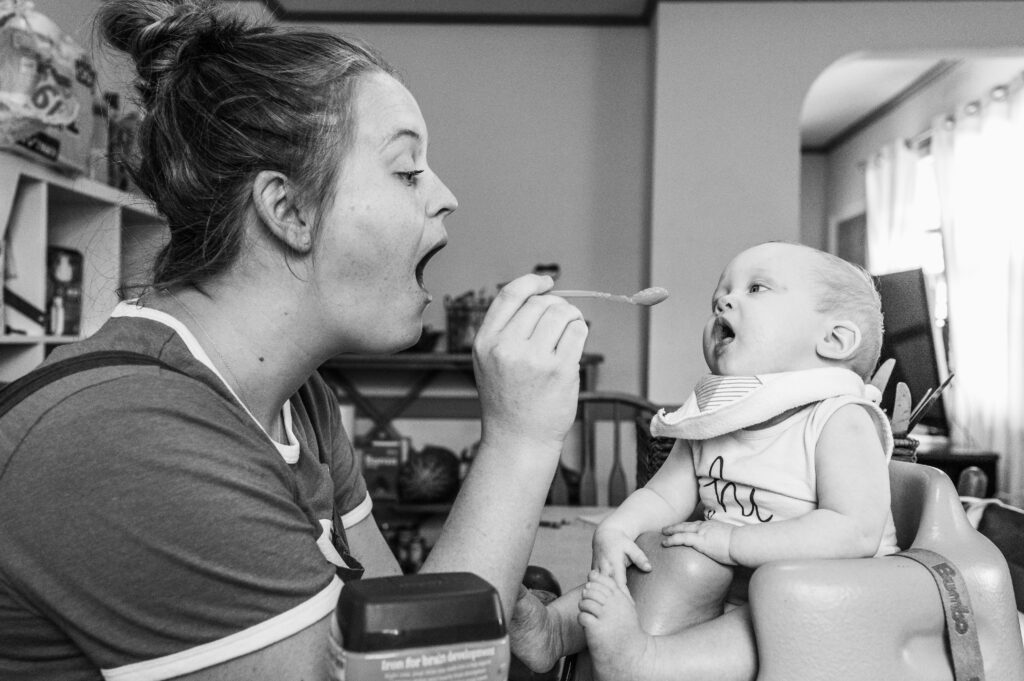 What is it like to work with me?
IN SHORT, IT'S FUN, MEMORABLE AND GENUINE.
I'll come over and spend a morning with your family. These sessions are about 2 hours (just long enough to get the nervous jitters out) and to capture a more meaningful story of your family life – your personalities, routines, more of your favorite activities, and those little moments that happen when you're able to slow down.
The greatest gift you can give your children is documenting your family love story with YOU in the photos and I can help you do that.
10-15 minute phone consultation where we chat to learn more and connect, I provide details about my process, pricing and answer any questions. After the call, 'll send over a booking page where you can review all the information on your own and decide if we are the right fit.
Choose your session date, pay your session fee and sign a contract. We'll then begin the prep process where we'll uncover the heart and soul of your family. Where will your photos live? What rooms will we use for the session? What outfits make the most sense for your family? I'll help you every step of the way, so that you feel totally prepared on the day of your session.
During your session, I strike a balance between directing you and letting life unfold in the in between moments. I keep it laid back and relaxed and leave ample time for kids to take breaks, have a snack or run wild up and down the hallways – all of which sometimes lead to your favorite photos! I believe that family photos should be an enjoyable experience, and I do everything I can to make sure that happens.
Two to three weeks after your session, we'll set up a time for you to view your photos through an online appointment. We'll view your photos through a slideshow set to music (and we'll cry together at how incredible your family is!). Then I'll guide you through the process of narrowing down your favorite images so that you can select a collection that best suits your needs! Your collection selection must be made during this appointment, and payment will be taken at this time.
After you've selected your collection during our appointment, I'll send you the high-resolution downloadable files of your choosing. You will also gain access to your online gallery and print store, where you'll have one month to use your print credit on products such as albums, framed prints and deckled prints. Print products are printed by heirloom quality print labs (It's the good stuff that won't fade.)
The hard work is over. Your portraits adorn the walls of your home. Your family album has pride of place on your coffee table and your phone has blown up with texts about the fabulousness of your holiday cards. Sit back and take credit for creating those beautiful humans that are your children and enjoy seeing the people you love on the walls of your home. Every. Single. Day.
Family Photography Portfolio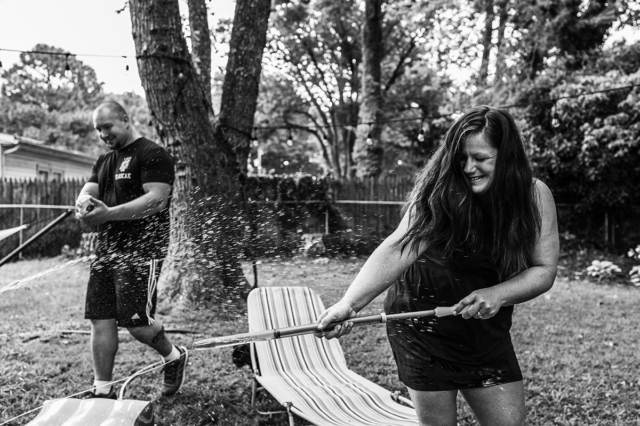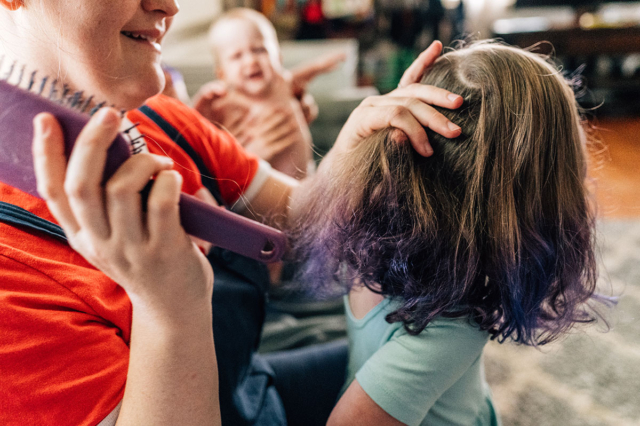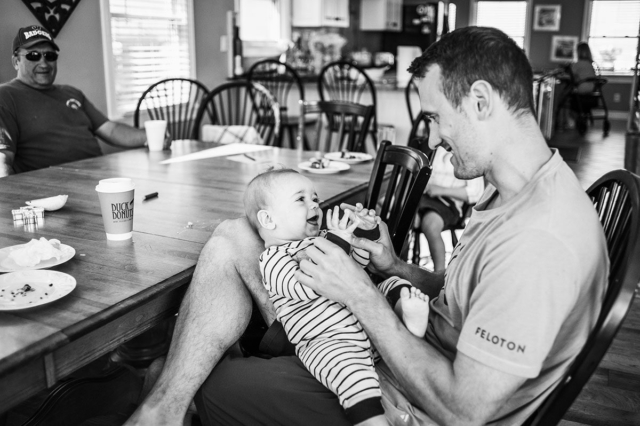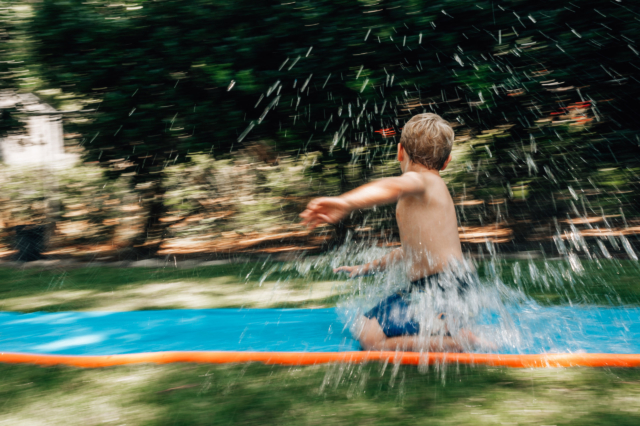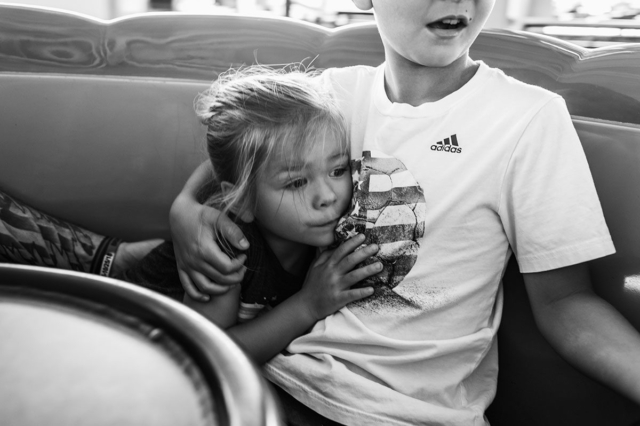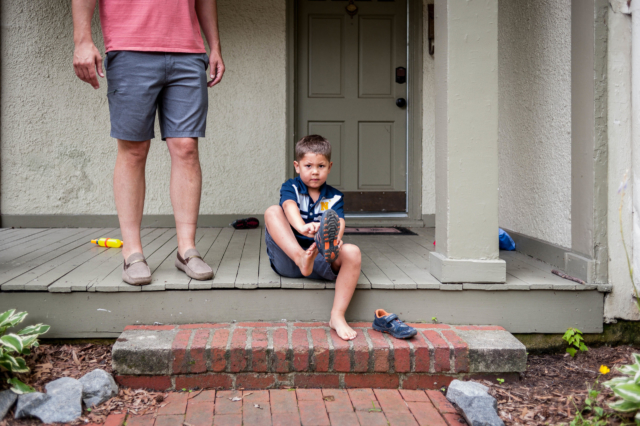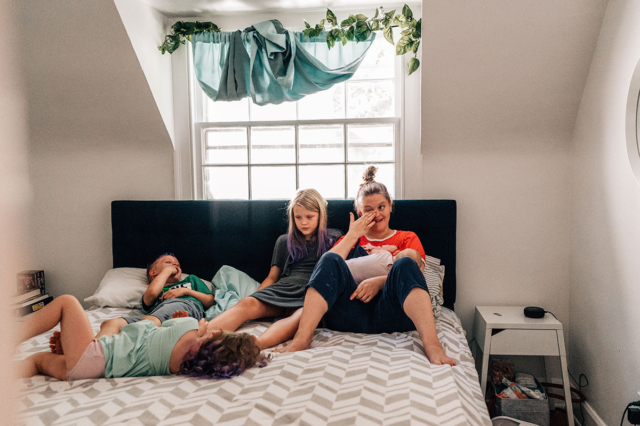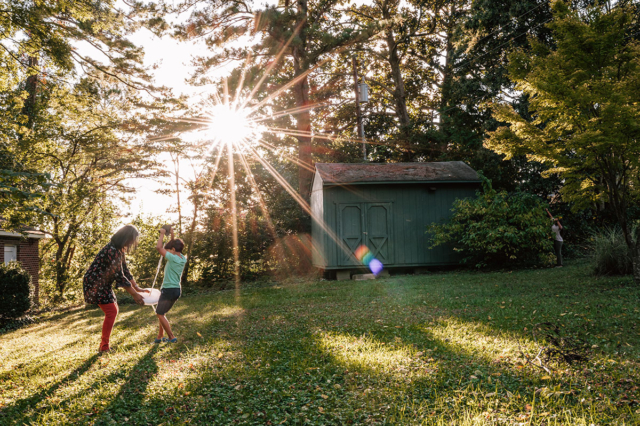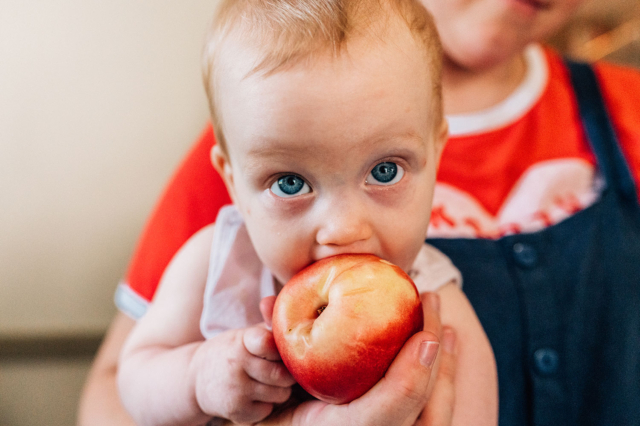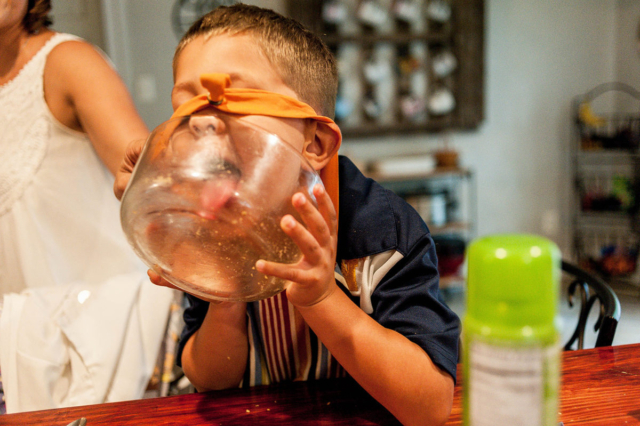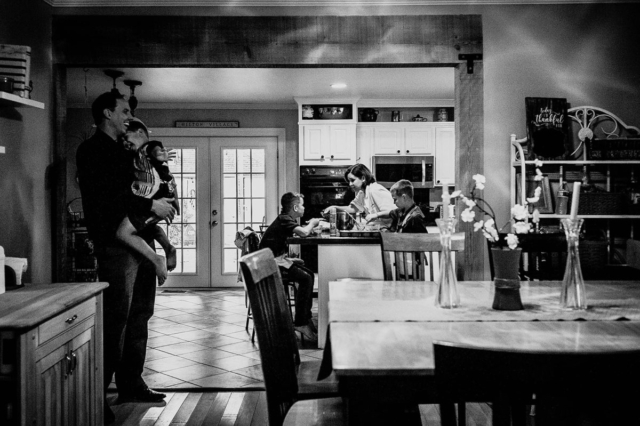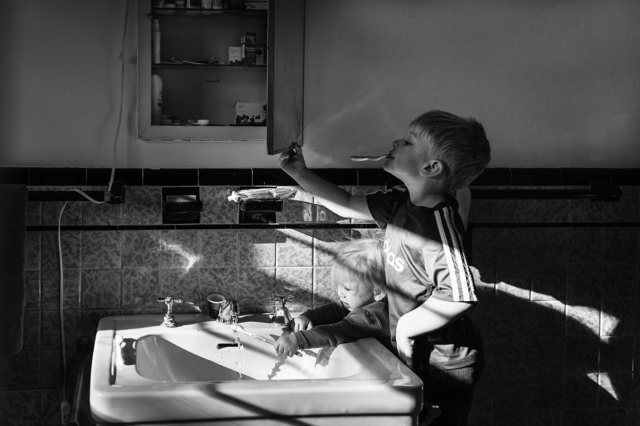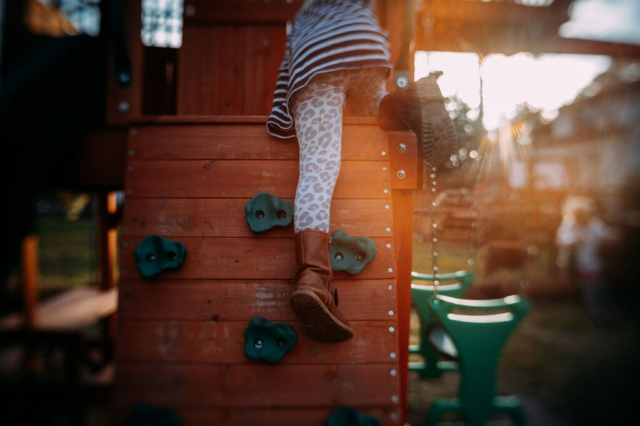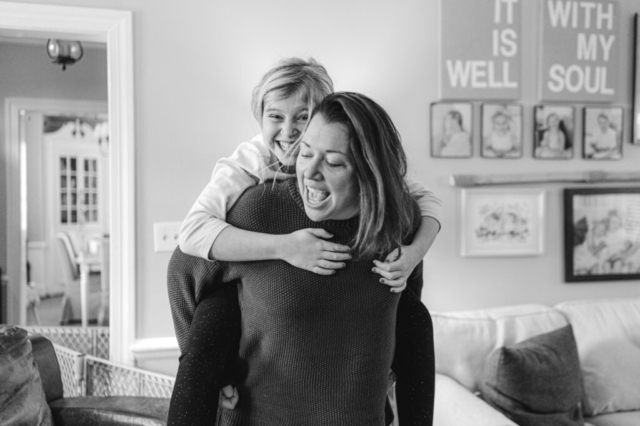 WANT TO SEE WHAT A FULL SESSION LOOKS LIKE?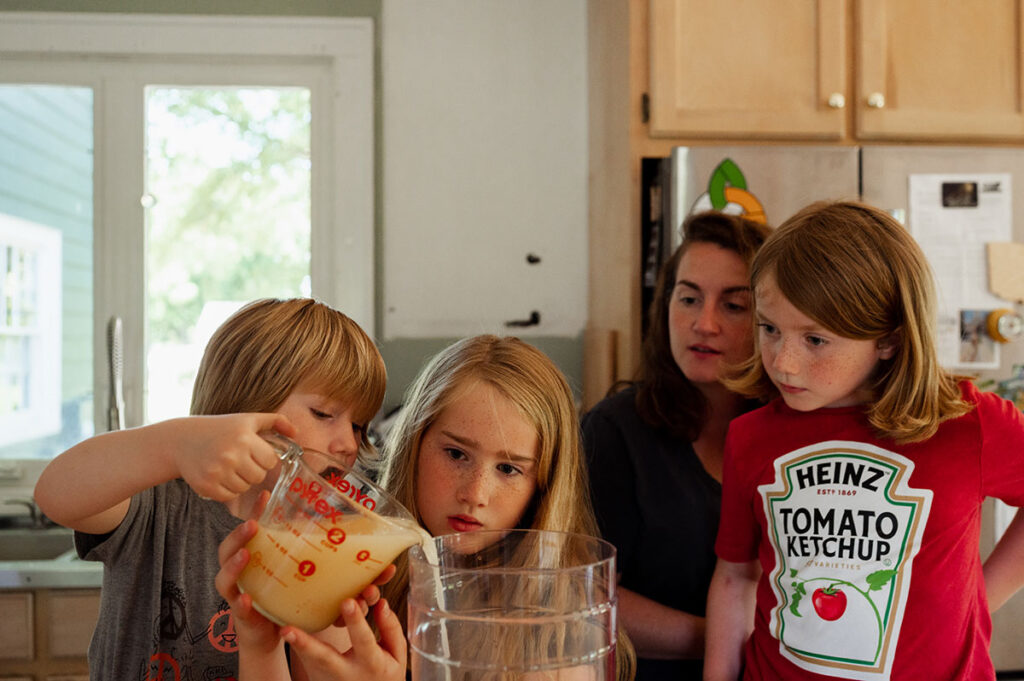 All of my anxieties quickly dissipated when Dreama came inside.
She has the most comforting presence and warm personality. She seamlessly blended into the flow of our family's movements that first morning and captured such ordinarily wonderful moments.
Frequently asked questions
If you have at least one window in your home with natural light that streams in, we can make beautiful photos of your family in your home! Your home doesn't need to look like its fresh off an episode of Fixer Upper.
In-Home Family Photo Sessions take place on weekday mornings around 9 or 10 AM when the light is most beautiful inside. I recommend making a day out of your family photo session! Take a vacation day from work, pull the kids out of school and make fun plans for the afternoon that everyone will look forward to!
I never photographed a family session with 100 percent perfect behavior from all of the kids the entire time. And here's the thing – I in NO WAY expect it either! I actually need your kids to be kids – that's what makes for the best photos. Yes, you may have to reel them back in here and there, but more than anything I need you, as parents to keep smiling. Sessions are low-pressure and full of play. If your little one is needing space, we can give them some time to run around until they're ready.
I believe in providing a full service experience until the very end, which means I don't want to leave you with hundreds of digital files that sit in your gallery unprinted. Once you view the slideshow of your final images at your ordering appointment, you will choose a collection that includes a number of digitals as well as a print credit towards products like framed prints or albums.