As parents of little ones, we tend to find ourselves in survival mode. In those seasons of life, we're just trying to make sure the basics are done, it's hard to do anything else.
Every once in a while, I encourage you to take some time to reflect, to think about the things that are important to your family. So that you can step out of those patterns and do something special – like hire a documentary family photographer. (That's me!)
Jokes aside, I'd love to invite you to take a little break, and do some soul-searching for a few minutes.
Maybe these questions will inspire you to take different photos than you usually do, to ask your partner to take some photos with you in them, or even, hire a photographer to capture your day to day life: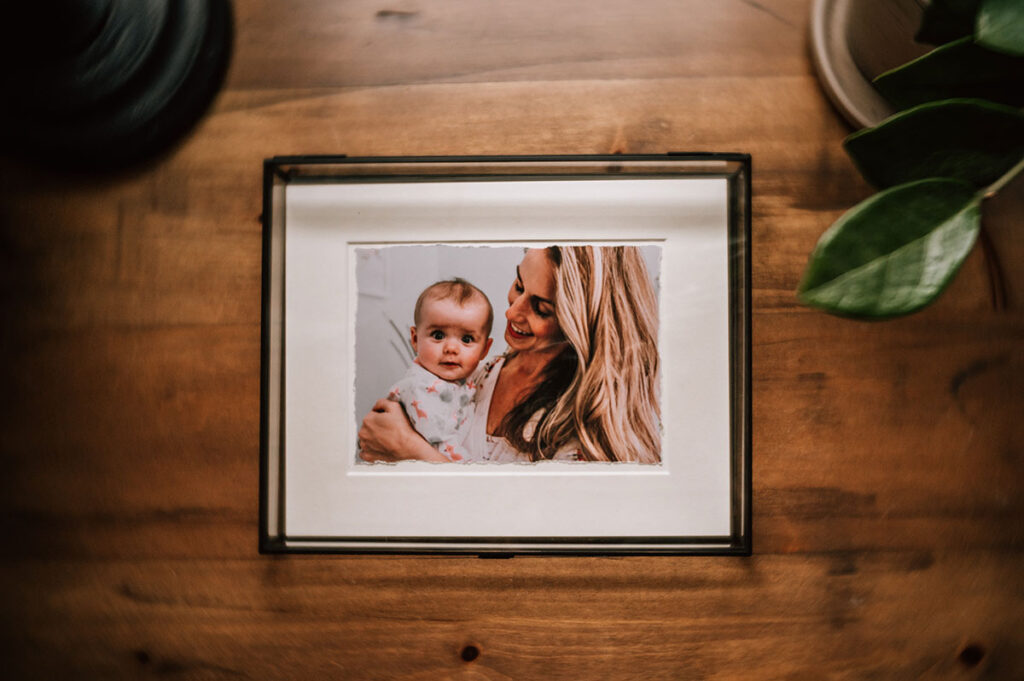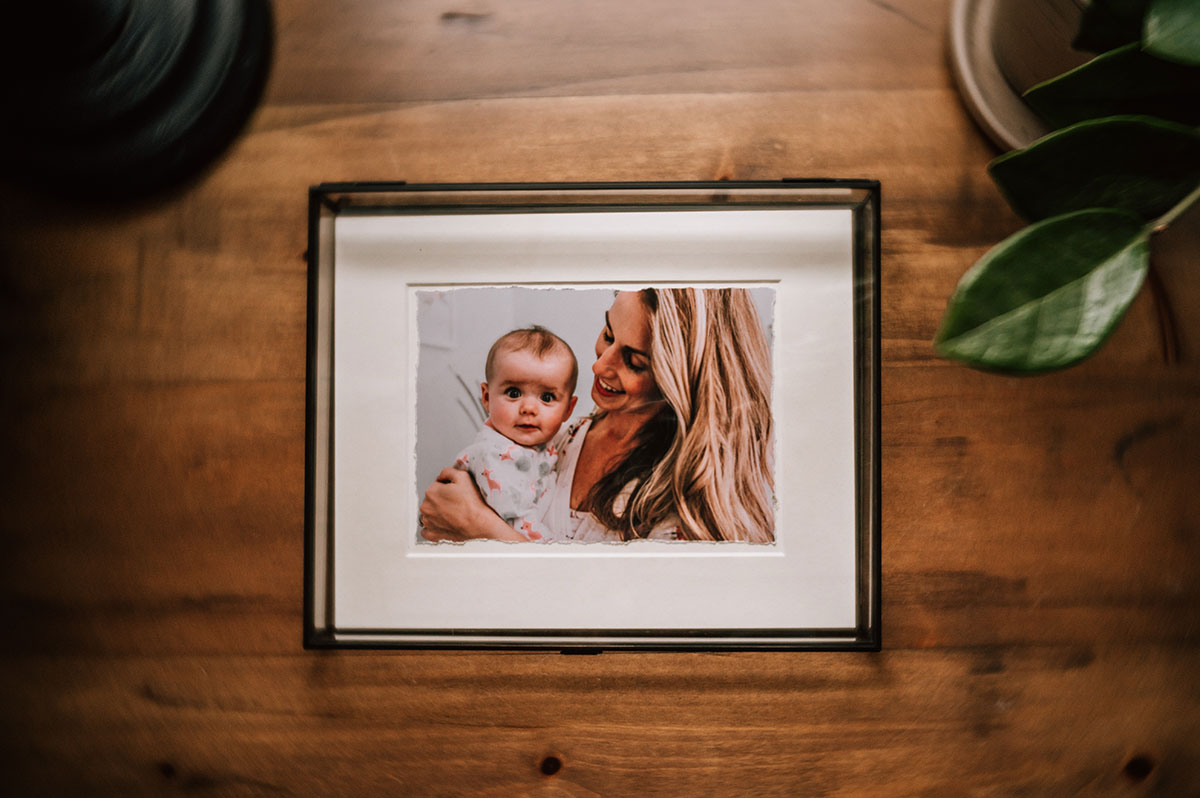 1. CAN I SEE MY FAVORITE PHOTOS WALKING THROUGH MY HOME?
Do you have framed prints throughout your home that bring a smile to your face no matter what kind of day you're having? Do you have albums on your coffee table that are easy to grab and look through? While most of our photos sit on our phones or a digital gallery, you can choose to have some special ones printed so you can see them every single day. Research has shown that reviewing pictures as a family strengthens our memories and relationships! So make sure you're displaying your photos in your home!!

2. HOW DO I ENJOY LOOKING AT PICTURES?
I love seeing photographs i've taken of our family on my walls.Those pictures help change my perspective or mood in that moment. I also love that other people who visit my house can see a bit of our family history and have a better understanding of who we are.
The kids enjoy going through our wooden box of loose prints. Often, they'll ask questions about details they can't remember. Or, giggle because I got a photo of them doing something silly when they were younger.
Books are another way to enjoy family photos. Over the years, I've aimed to create a book a year, though, even I admittedly don't make them as often as I'd like.


3. DO MY KIDS SEE THEMSELVES IN OUR HOME?
We did not display family photos in my childhood home because we just didn't really have any.
I remember visiting friends home as a young girl and seeing family photos hung up, silhouettes of each child and feeling more at home. Now, in my own motherhood journey, I love to display photos of our children.
Many years ago I read that children who see themselves in photos in their home build a more solid sense of belonging and self-esteem. Those printed photos convey more than just happy memories to our children: they convey the message that the adults in their life find them worthy and important, that they belong and they are a part of something larger.
What an easy way to send the message to our kids that they're deeply loved.
4. HOW DO I WANT TO REMEMBER THIS SEASON OF LIFE?
I cringe when I think about scrolling though Facebook memories or my Instagram posts. I always open them up and look back at old pictures and posts I made. But honestly, I hate the idea of FB or IG being the best archive I've got of what life's been like these past years. In the last decade, I've gotten married, changed jobs several times, had a son, bought a home and moved to a different town, became a stay at home mom, had my daughter and built a business. I want to be reminded of these wonderful events by seeing pictures on my walls, looking through book of photos with my children – knowing these photos and books will be there for them years from now. They'll be there for me when they move on to their own adult lives. They'll be there when I'm gone, and no one remembers my Facebook or Instagram password to see my memories.

5. AM I IN THEM?
Im super passionate about getting mamas in photos. If you've never heard why im passionate about getting in the photos, click here to read how my childhood experiences influence the way I photograph families.
This question hit me hard one year after we came back from our family vacation in the Outer Banks. I sat down to edit photos from our trip and I wasn't in a single one. There my family was, smiling, having fun and I was no where to be found. It made me think about wether my kids would have photos of me if something happened to me. Photos with them that they'd cherish once they were older. The way I would IF I had them of my mother.


6. IF SOMETHING HAPPENED TO ME, WOULD MY FAMILY HAVE ACCESS TO THE PICTURES I'VE TAKEN OVER THE PAST FEW YEARS?
Since I am the photographer for my family, I often think about wether David or another family member would know how to find our family photos. I have thousands of images organized on my hard drive. First separated by personal and client work, then by year and then by topic/ month and day. My hard drive is not password protected so that it is easy accessible. But, what about you? Do all of your photos live on your phone? Or in online galleries provided by your photographer? Do you have photos sitting on discs somewhere?
It is super important that you not only keep backups of your pictures, but that someone is able to access them. Photo books, albums, and prints are tangible keepsakes that your family can have at their fingertips, even if technology gives them a hard time.