If the thought of hiring an in-home photographer stressed you out, keep reading What to Expect During a Documentary Family Photo Session to ease your mind.
Hopefully you'll realize it's actually pretty laid-back and not stressful one bit!
Preparing for the Session
---
1. TAKE IT EASY.
A documentary session can last anywhere between 2-8 hours, and you may feel like you need to be "on" the  whole time. You don't. I promise. At some point most of my clients forget that I'm there, but if you feel like you need to retreat to a quiet room and take some time for yourself during the shoot, I'll focus on something else. The same goes for children. If they're getting too riled up or too exhausted, a break may be a good idea.
2. PLAN SIMPLE, UNPLUGGED ACTIVITIES… OR NOTHING AT ALL.
My goal is to capture whatever is normally going on at your house. It may be as simple as eating lunch or something like a craft project, basketball or an errand (yes, I can follow you to Target). It might be ballet practice or homework. It might be you on your computer while your partner picks up toys and your kids argue over the last apple juice. The idea is that it's what you normally do.
During Olivia's 6 month session, we visited Blue Bird Gap Farm. One of my favorite documentary sessions was the one above, featuring little Ezra helping bake muffins. It was a simple activity, but it fit naturally with what they wanted to capture about their lives. If you have something to do, you are more likely to act more naturally in front of the camera, and so are your kids.
Some parents like to play the day by ear (I'm one of them) while others like to plan each day's activities in advance. During your session, either approach is 100% okay. When in doubt, let your kids choose at least one activity.
3. DRESS NORMALLY.
Dress with comfortable clothing you already own, something you feel great wearing and that your kids can play in. Do your usual makeup and hair. Otherwise, it would not really reflect everyday life if you are dressed in well coordinated clothing, would it?
For kids, I think it's best to let them choose their own outfits. My daughter goes through several twirly dresses in a day, and the photos I have of her completely layered up are some of my favorites.
4. YOU DO NOT HAVE TO CLEAN!
But if you really must, think of it as friends are visiting – tidy up like you would for them. Please don't stress about cleaning every baseboard or shelf, and staging it like it one of your Pinterest boards. Sometimes a little mess tells a good story too! To me, it means a room well lived in and a home well loved.
Open curtains or blinds. Window light is a photographer's best friend, but I'm very hesitant to alter thelighting you've chosen for your home during this type of session, and will only do so if I feel it's absolutely necessary for technical reasons.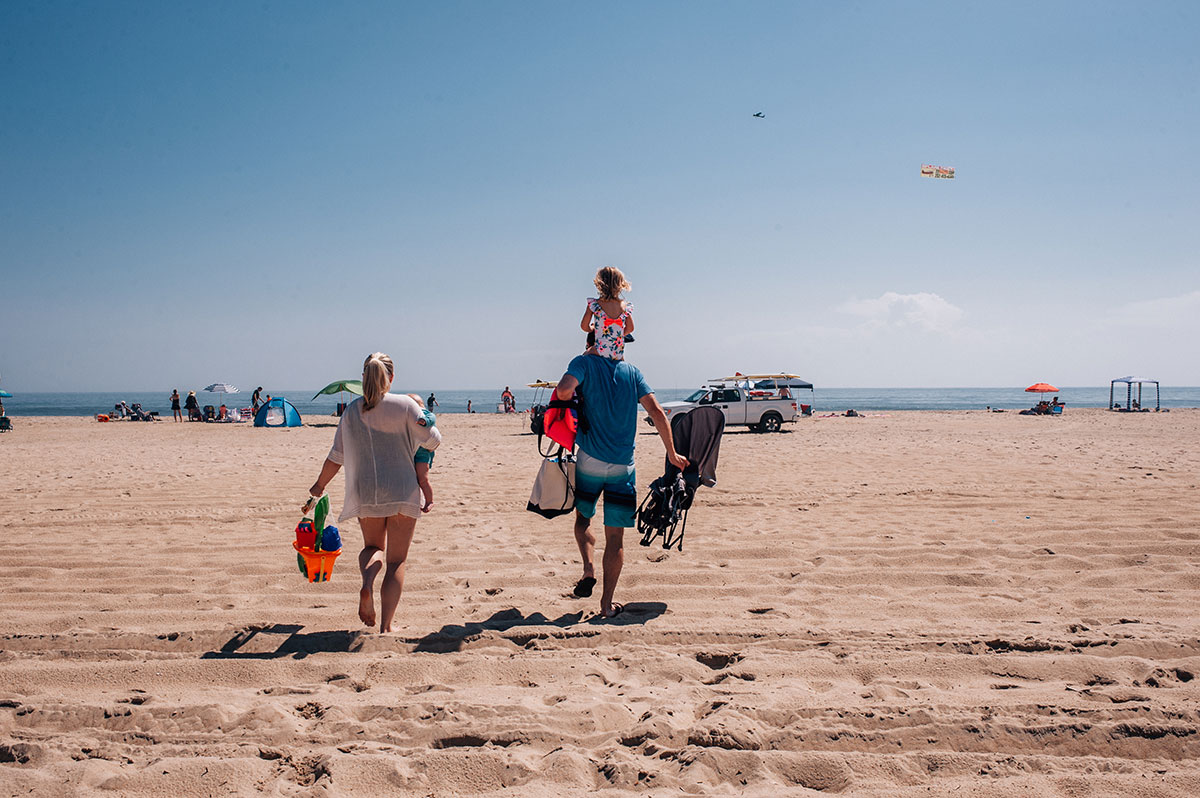 5. LOCATION, LOCATION
I shoot both in-home and on-location, but regardless of the "where", the more important question is – will this place be meaningful to your family? Think of places within your community that your family visits as part of your normal routine. The connection between people is important, but if the environment can add to the story, it will be even more meaningful!
6. FULL BELLIES MAKE HAPPY KIDS
Many of my sessions take place around breakfast, lunch or dinner time, (which I love), but if I'm coming in between meal time make sure the kids have had something to eat! Full bellies make happy kids!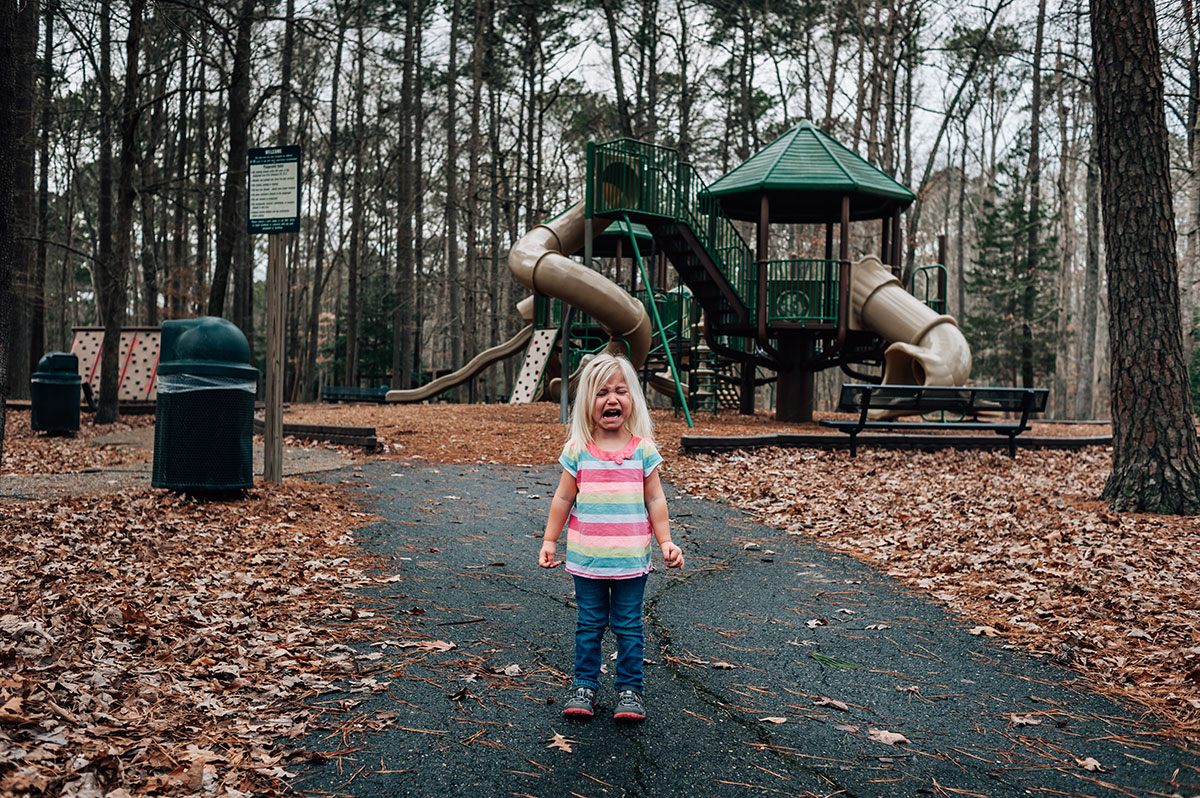 7. DON'T BE AFRAID OF BEHAVIOR
If your child is being who they are with me, as they would with you, then I cannot ask for more. Children are often the most authentic of the bunch, their actions and expressions are pure and unfiltered and that, to me, is gold.
Please don't feel the need to bribe or discipline, unless of course it is a situation that requires your attention at that moment. Please do not be alarmed if I document those tender or challenging moments as well, because family life is a full spectrum of joy and tears.
8. CONSIDER THE FINISHED PRODUCT.
Think about what you want to do with your photos. Are they for sharing online with family? Printing in a book or album? A set of framed prints?
I bring this up because with documentary sessions, you will probably not get the traditional everyone smiling- at-the-camera portrait your relatives expect on a Christmas card. You will have a set of images that works together as a fluid collection, but it may be difficult to pick out one to hang on the wall as representative of your whole family. As a special gift, if you'd like, we can do a quick 5-10 minute mini-mini session to close out your documentary session, probably just in front of your home. It allows you to get some more classic photos of you all smiling and facing the camera before we finish.
After the Session
---
1. GET EXCITED!
After your session, I will get to work on culling your images down to the very best of the best typically between 40-100 images depending on the session length, then editing those images and getting them up into your gallery. Once they're ready, I'll be in touch to schedule your 24-hour slideshow window.
When you get the slideshow link, I encourage you to make an event of it! Pull it up on your tv or a large computer screen and gather the whole family around (sound up!)… the first time you see your photos is always the best.
Once you've selected and paid for your collection, your gallery will open for thirty days, preloaded with your print credit and set for you to download the number of files that corresponds with your collection.
2. DOWNLOADING YOUR FILES:
Once you've decided which images you'd like to use for your download credit (no need to choose if you go with collection C), I'd encourage you to do that immediately.

The process is simple:
Select the images and use the down arrow in the upper right corner of your gallery – click on that and the system will walk you through the download process. The images will download as a zip file, which you can double-click on to expand. I suggest you make a second copy of the expanded files, then save the two copies to two different locations – I generally recommend that one copy be saved to an easily accessible drive (either on your computer or on an external hard drive), and that the other get saved to the cloud (Dropbox, Google Drive, etc.).
3. COPYRIGHTS (AND WRONGS):
Once you've got your digital files in hand, you are free to print them when, where, and as often as you wish – you can use them to make holiday cards, share on your social media pages or personal blog, etc. The only things you can't do are related to the resale of your photos or use for commercial/business purposes.
Example: If you authored a book, you'd need additional permission to use one of the photos on the dust jacket, and you wouldn't be able to enter one of the photos into a contest and win prize money for it. Otherwise, you've got free reign.
4. PRINTING YOUR IMAGES:
While everything that I offer in my store is printed in professional labs and guaranteed to be beautiful, I also recognize that you may want to print your images yourself, and thanks to those digital files, you absolutely can! I recommend Starmark Imaging for local printing and mpix.com for online prints.
Local places like Walmart, CVS and Costco won't give you the best quality prints. Be sure to de-select any color correction options, and be sure to upload the original files you downloaded, not copies. The files you receive from me should allow you to print up to 20×30" at minimum.