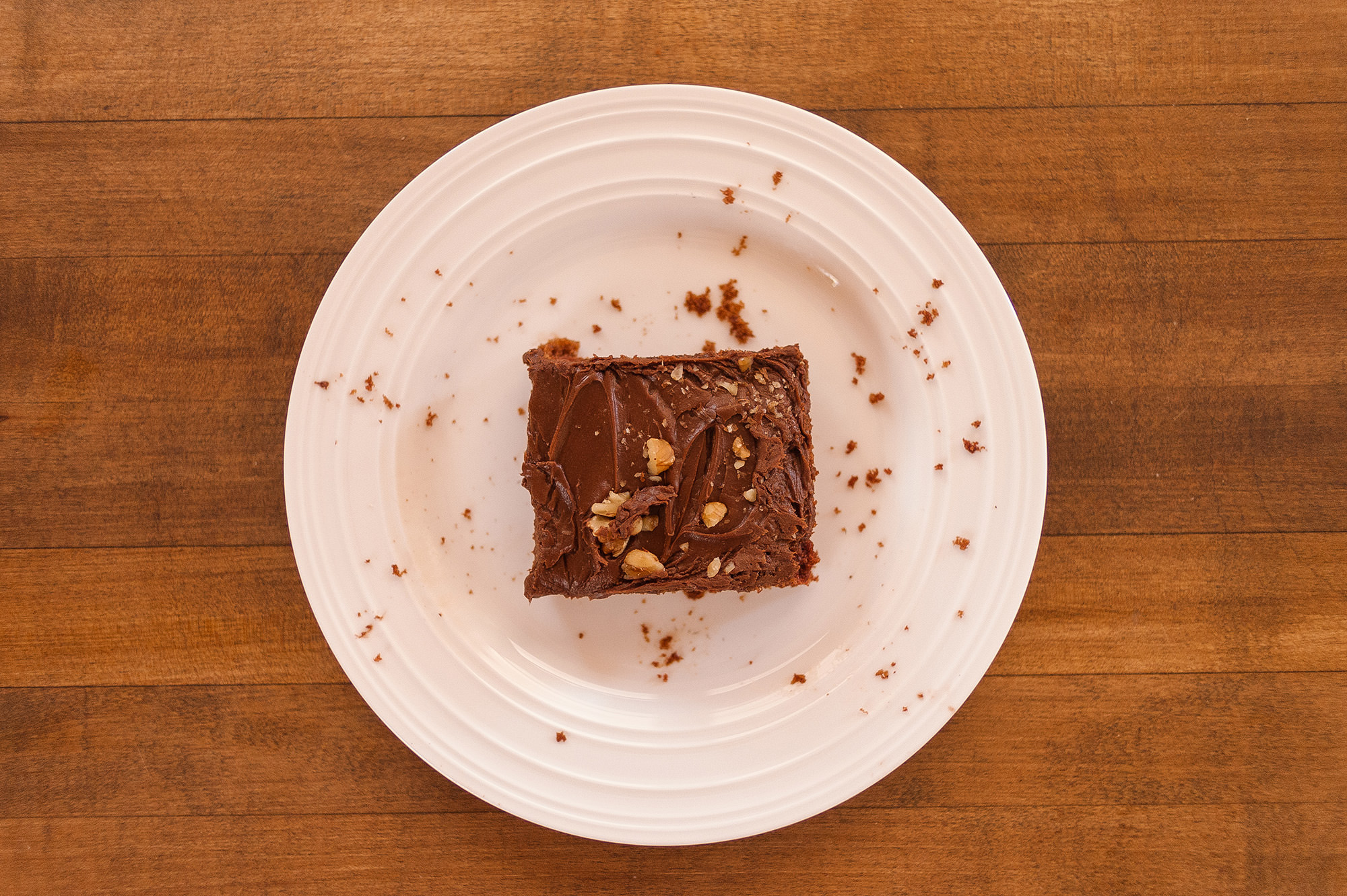 This Valentines looks so different for David and I this year. We've traded in expensive dinner/gifts for a simple night in. It's not at all because today is a Tuesday, it's because we've decided to put our family first. Financially things are totally different. After having Caroline we decided to take a leap of faith for me professionally by working from home as a Graphic Designer. Things are tight, but God provides for our young family!
If you would like to impress the guy in your life without spending like crazy, here is a recipe for my mamas famous chocolate sheet cake. It's super simple and I could honestly eat the whole thing by myself!
MAMAS FAMOUS SHEET CAKE
Cake:
2 sticks butter
1 cup water
4 tbs cocoa
2 cups sugar
2 cups flour
1/2 tsp salt
3 eggs
1/2 cup sour cream
1 tsp baking soda
Preheat over to 400 degrees, grease a large cookie sheet with sides. In a sauce pan mix butter & cocoa, bring to a boil. Pour into large bowl. In a small bowl mix sugar, flour & salt. Gradually add dry mixture to chocolate, mix well. Blending between additions, add 3 eggs, sour ream & baking soda. Pour into well greased cookie sheet. Bake for 20 minutes.
Frosting:
1 stick butter
4 tbs cocoa
6 tbs milk
1 lb powder sugar
1 tsp vanilla
1 cup chopped walnuts
Make frosting approximately 15 minutes before cake is done. Cake should be frosted as so as it is removed from the oven. Melt butter into a saucepan. Add cocoa & milk, heat just until mixture starts to bubble. Remove from heat. Gradually beat in powdered sugar & then vanilla. You can either blend in walnuts now or spread the frosting on the cake and sprinkle them on top afterwards. Let the cake cool, then serve it up.
Are you celebrating differently this year?
Save
Save
Save
Save
Save