I get questions all the time about what "documentary" family photography is. Documentary and photojournalism are the same. Though, a lot of people assume photojournalism only documents news and thats simply not true!
Lifestyle photography is completely different though. All of the things listed below are things a lifestyle photographer would do, while a documentary/photojournalist would not.
As I've experimented with different genres of photography it became more and more clear to me that I wanted to photograph families in a way that feels more honest and real. To move away from trends that look more perfect or polished.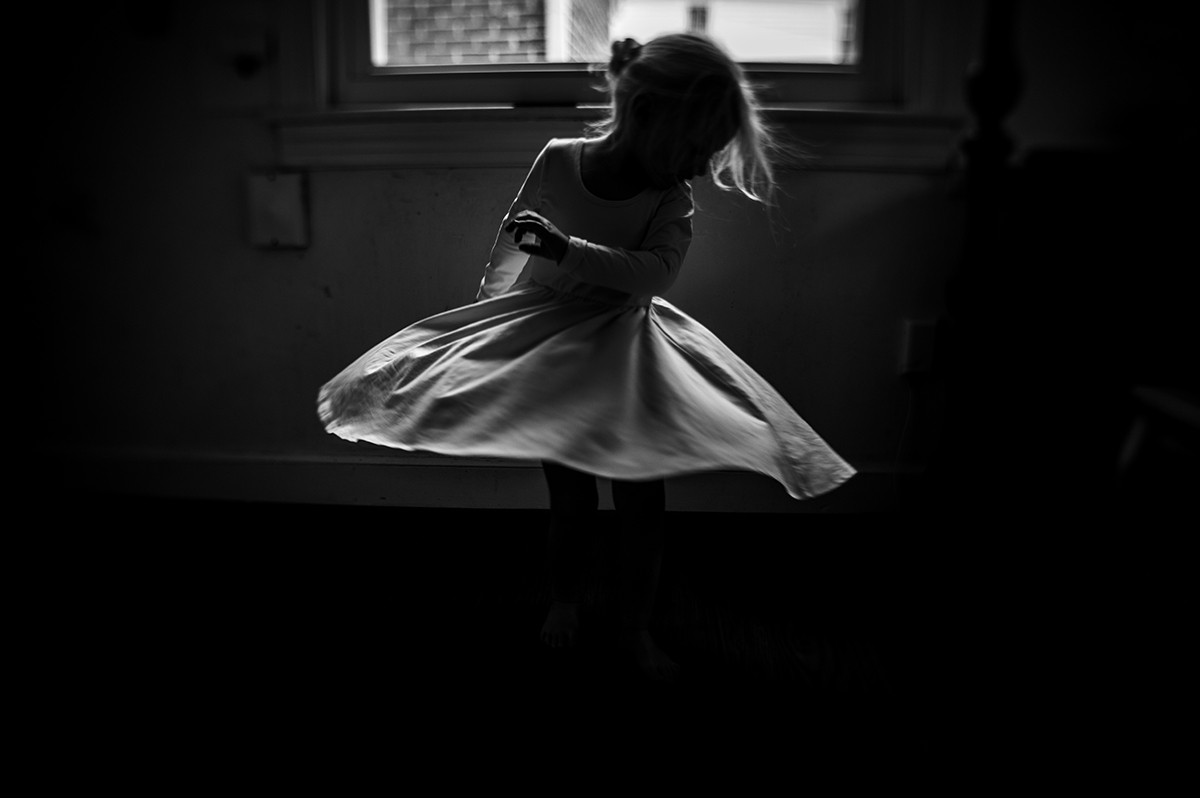 So let's take a look at 5 things I'd never do at a family session:
1. Close the blinds / turn on the lights
As a documentary/photojournalism photographer, it is important that we do not in any way change the scene. Even if this means we miss a shot. Our job is to photograph what is there. Of course good light is essential to any photographer but over the years I've come to enjoy letting go of control and photographing within the limits of what the environment provides.
2. Ask you or your child to repeat a moment
I find that kids repeat what they are doing sometimes on their own. Sometimes if there is something a child does that is really interesting and I miss the shot, I'll try to remember to watch for the child to do it again on their own. If I stop them and ask them to repeat something, I'd be directing them and changing what is going on.
3. Tell you what to wear
You're comfortable in the things you wear on a normal day. Going out and buying coordinating outfits only adds stress to a session that is supposed to be stress-free. Plus, if you buy new clothes (especially for the kids), they'll feel weird and you'll be able to tell in photos. I do say that neon and patterns can be distracting, but I encourage you not to dress up.
4. Ask you to stand in better lighting
Again, directing of any kind is pretty much off-limits in this genre of photos. Now, if we are intentionally taking an environmental portrait that tells a story, then I'd absolutely suggest a room or location with better lighting.
5. Photoshop something in/out
Removing a pimple, head swapping or adding details to a sky are all no-no's in documentary photography. I always edit my photos by lightening and darkening areas to draw attention to or away from certain things, but thats about it.
---
If you love the idea of photos that represent the truth of what your like looks like right now, then CLICK HERE TO BOOK A CALL: or email me :[email protected]
Hampton Roads Family Photographer
Dreama Spence & Co. – Helping moms be seen and heard in photographs
Hampton Roads photographer, Newport News documentary family photographer, Virginia family photographer, Newport News photographer, Hampton photographer, Poquoson photographer, Yorktown photographer, Williamsburg photographer, Hampton Roads front porch project