As a mom of two, a Newport News Photographer and someone who has struggled to get in front of the camera, the words from Emily below, feel so familiar. In the early years, couples put a lot of focus on capturing their wedding and the newborn phases (as they should), but then life gets so busy that photos can fall to the wayside. I promise, you will never, ever regret continuing the tradition of annual family photos.
Continue reading below as Emily talks about her experience in working with me. She'll go through valid concerns or questions she had leading up to their in-home family session as well as what she thought of the images I was able to capture.
My hope in sharing this is because so many other families have the same thoughts and fears about in-home sessions but in the end you realize it's nothing like you thought.
---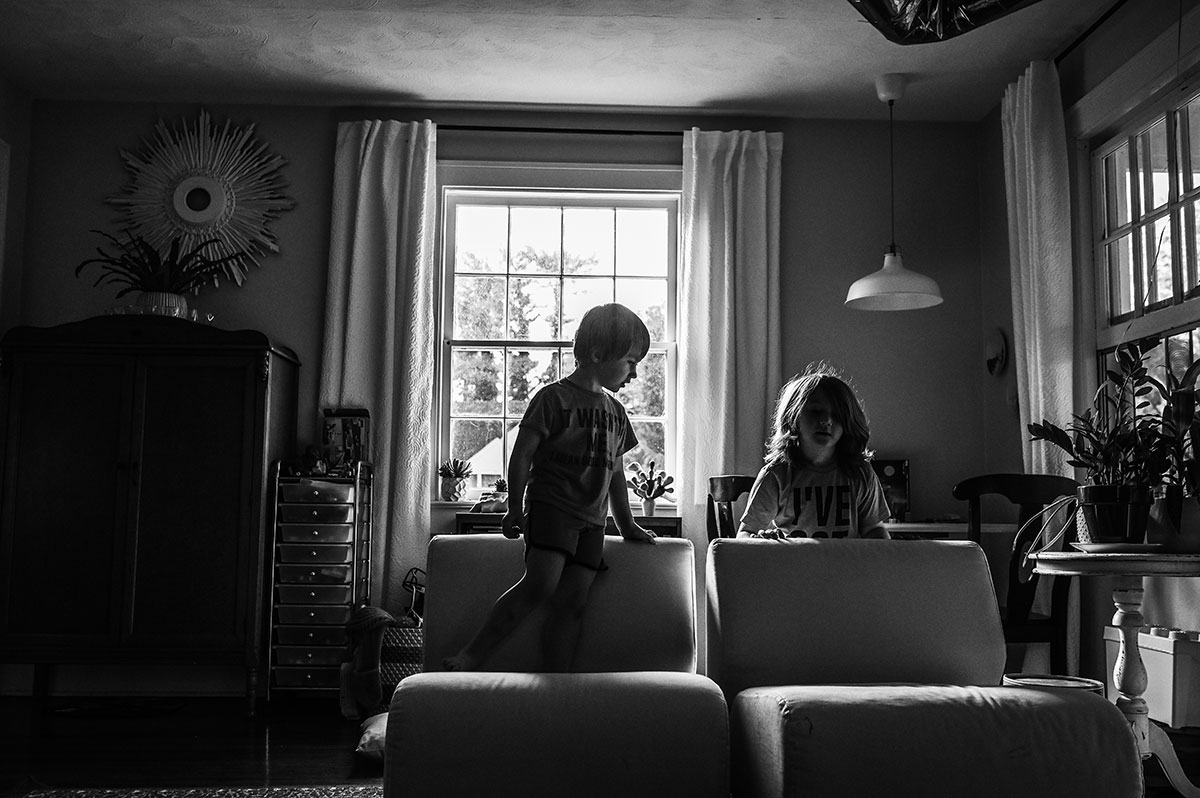 How Emily felt before their session 
"Before Dreama, my family hadn't hired a photographer since my husband, Jerry, and I got married in 2011. To say we were hesitant to have her come photograph us with our three children in our home is an understatement – especially for Jerry. He worried about the awkwardness of having a stranger in our home while we seemingly did nothing.
"How could she possibly get any photographs of substance from that?"
Even still, we both loved her documentary style of photography and agreed it was more "us" than posed family photos could ever be.
Leading up to our first session, I became very anxious. I kept asking Dreama questions like: "What should we be doing? How should we be dressed?  What part of the house is most interesting to photograph?"
I picked up the house like my in-laws were coming over and worried about our unfinished kitchen renovations. When the day finally came and Dreama arrived, Jerry had come to be at peace with the idea (if still a little uncomfortable) and I was minutes away from a panic attack.
Thoughts that rushed through my head, "What had I signed us up for? Does my hair look okay? How could I think we were that interesting? Maybe we should just call this off…""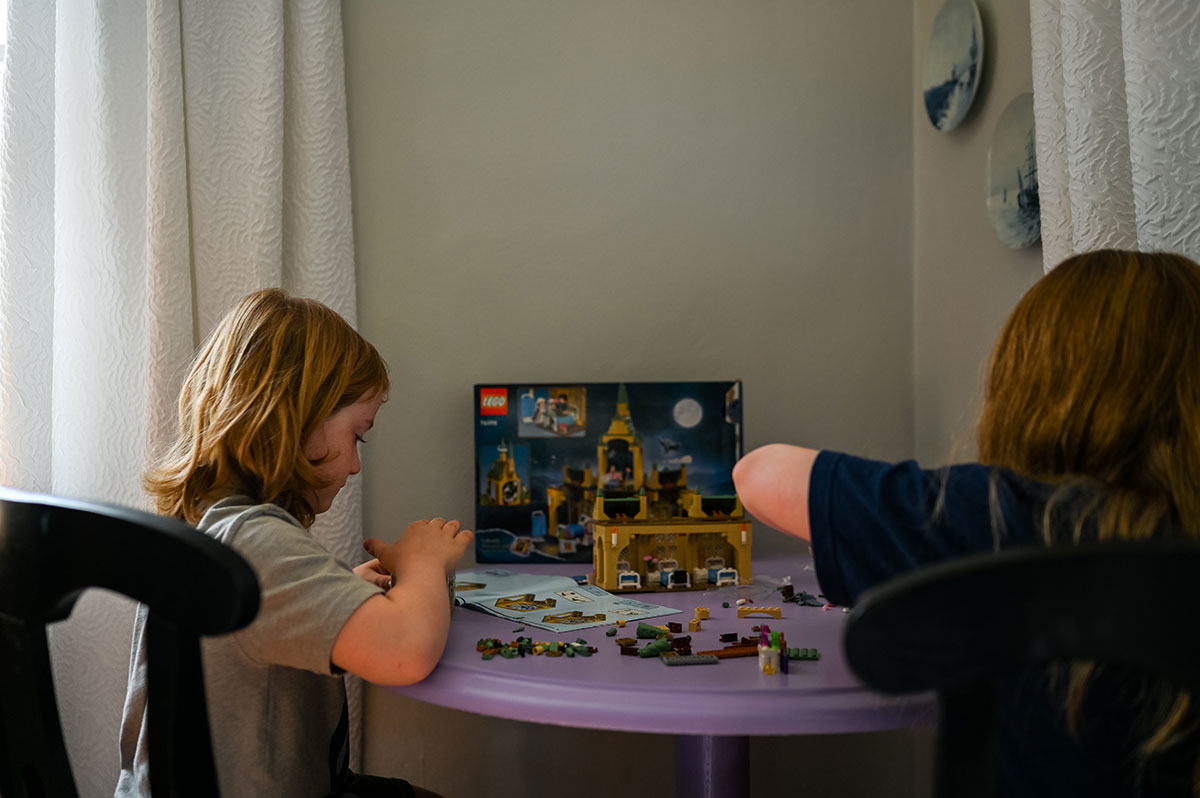 The day of their session
"All of my anxieties quickly dissipated when Dreama came inside. She has the most comforting presence and warm personality. She seamlessly blended into the flow of our family's movements that first morning and captured such ordinarily wonderful moments.
Our 2-hour session flew by in a mess of Legos and pillows and everyday happenings.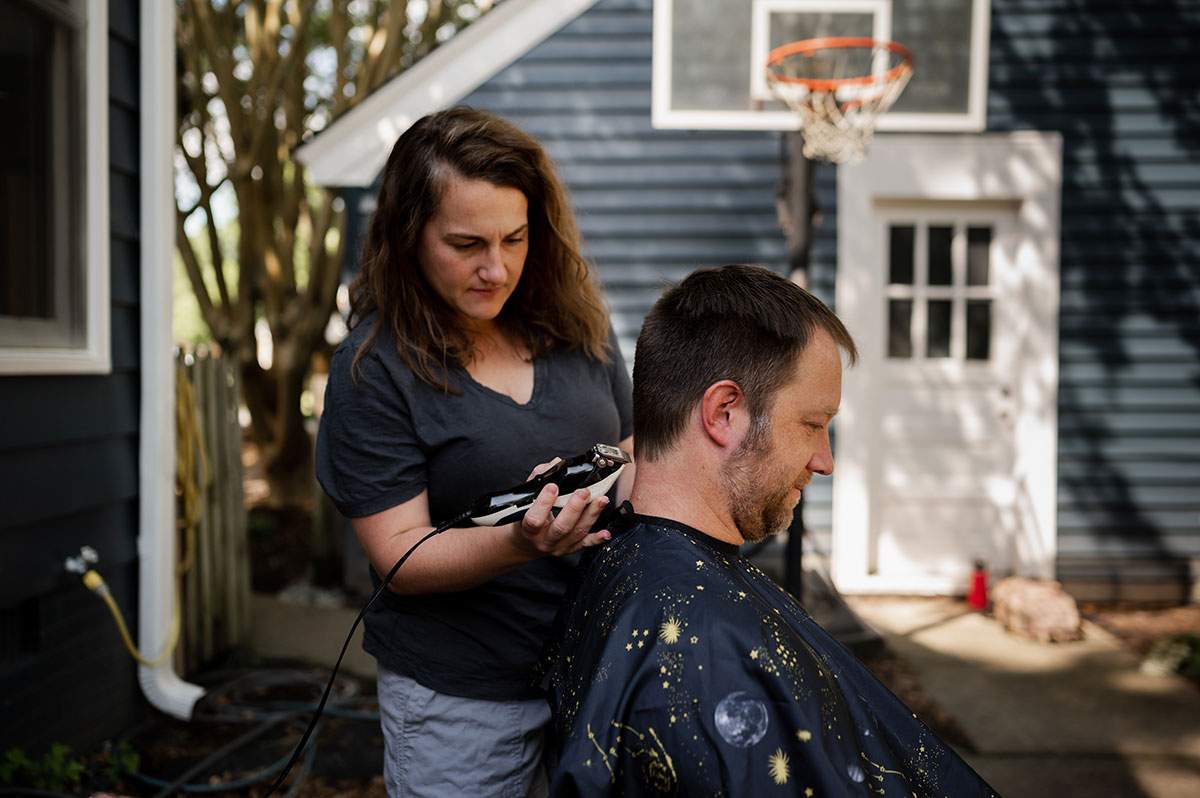 How Emily & Jerry felt about their photos
When I look at the photos from our first session, I see myself and my family in the same way I see us in my head.
Dreama was able to pinpoint our personalities and translate them into photographs. She was able to show me how I think of our family. That is an absolute gift.
When it came time for our second session with Dreama, we were so relaxed and ready for her that we hadn't noticed her arrival time had come and she caught us mid-haircut. I've been cutting Jerry's hair for over 10 years and I never thought to ask someone to photograph it. Being married for as long as we have and being busy with our children, he and I don't have many photographs of the two of us together in a candid way."
The only witnesses to our everyday relationship before Dreama had been our young children.
"Speaking of our kids, they loved having Dreama over to photograph them."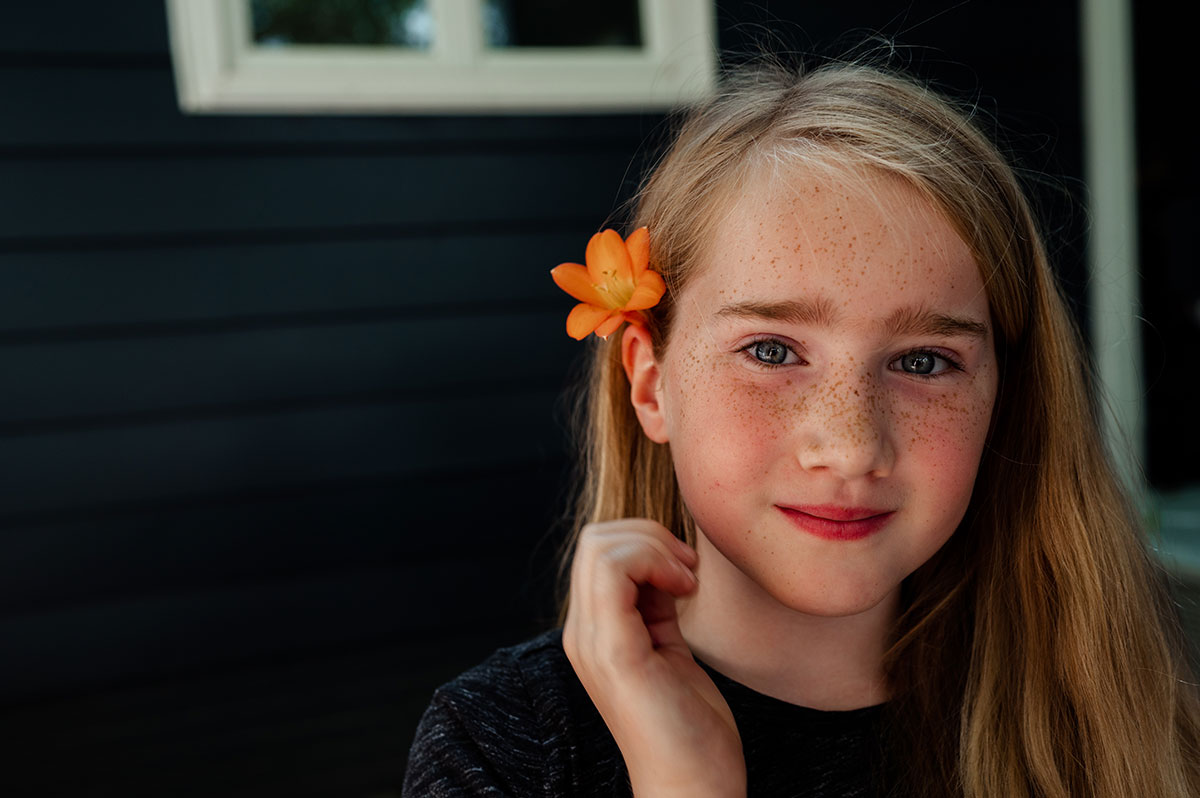 Our oldest ate it up. She could have had Dreama as her personal photographer all day and not tire of it. Our middle was a bit more apprehensive but quickly relaxed to his silly, fun-loving self with Dreama's gentle approach. Our youngest asked for her all morning then did his best to impress her (to which she sweetly played along) for the entire two hours. How Dreama does her job (and does it extremely well) amongst the chaos of these children is beyond me.
If you've ever had a friend show you a photograph of yourself with your family, unaware of their camera lens, you may understand a minutia of how Dreama's images make me feel. Her skill is outstanding. I treasure these photographs she provided us with – giving us a beautiful perspective of our ordinary."


Emily shares what it's like to have an in-home photo session.