Hi Friend! I wanted to write something that might make you think twice about dodging the camera. So many of us need a little push in getting over the fear of being photographed. I know what it's like to look at photos and not recognize the woman in them.  It would be so easy to hide behind the camera.. but that means I'd be missing from our family photos + memories.
Whether you're camera-shy, or hate having photos done, there are a lot of reasons that people have fear and anxiety of photos taken of them. For those that struggle with this, here is how I'm currently working to overcame my dislike of being photographed.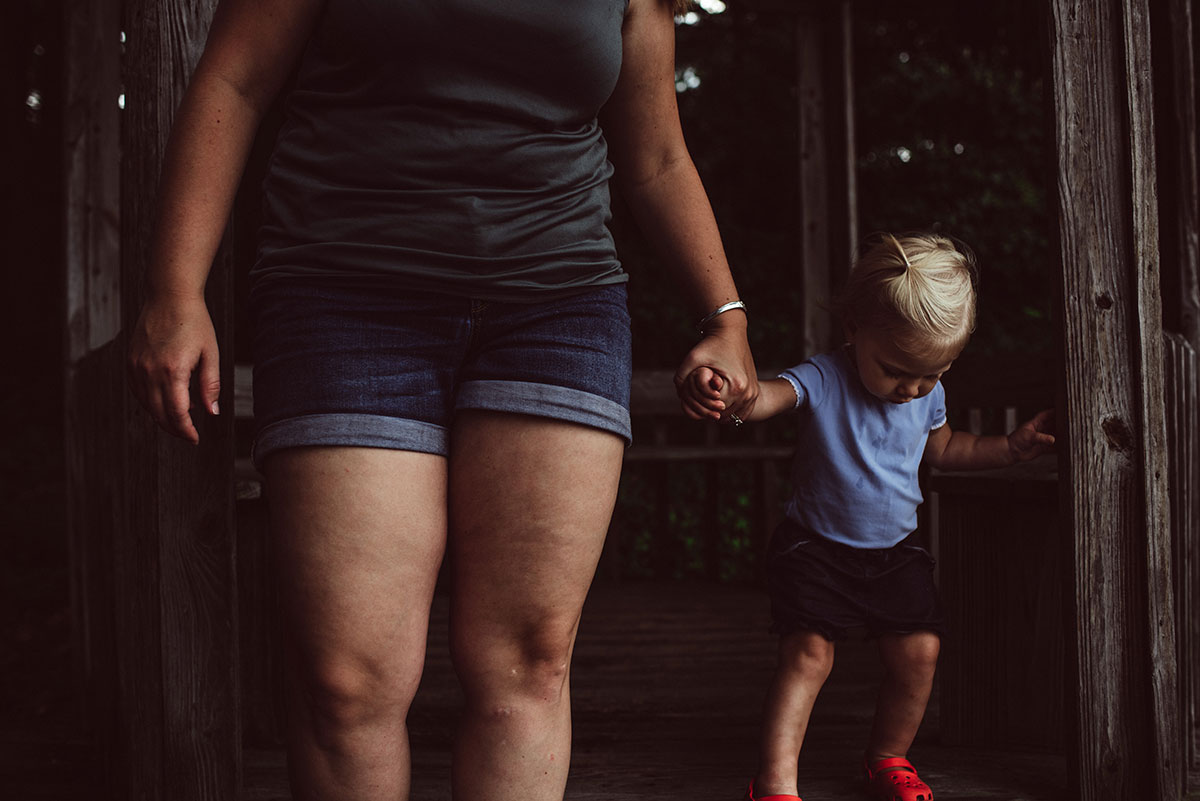 📸  by the talented The Photographic Storyteller
What recovering #behindthecameraonly mama's should keep in mind while being photographed
Getting over the fear of being photographed is something that is easier said than done, but I believe it's about having the right mindset. I hope these will help ease your thinking:
TELL YOUR PHOTOGRAPHER
Motherhood changed your body, and sometimes a photograph of you can crumble your self-esteem. I've been there (heck if i'm honest, i'm STILL recovering). Our perception of self and how it relates to what we see when we see in photographs, changes over time.
There can be many reasons for having a phobia for photography. Whatever the reason may be, know that you're in good hands! Communicating your fears prior to the photography session will help get the best photos possible.
The beauty of documentary family photography is there aren't any awkward periods of being posed and thinking about how you look. You'll be fully present in whatever activity you'll be doing with your family. The furthest thing from your mind will be about how you looked, you'll remember how you felt. When you see these photos you'll be fighting back tears of gratefulness, for how beautiful your family is, for how HARD mothering is— but oh.so.rewarding.
GET COMFORTABLE
During a photo session, there's a certain point where you simply forget that you're having your photos taken. It stops seeming strange, or awkward and you start feeling a little more care-free, and begin having fun. You'll get to the point where you'll stop thinking about you, I promise.
Trying too hard shows. Through my lenses, I've watched body language change as people stand as straight and closed as possible, pull their chins back and bare their teeth. Inevitably the images show a person smiling as hard as they can and looking nothing like they actually do when they are just being themselves and candid.
BE KIND
The way we look is often the reason we skip out of the photos. Our mom bodies just don't look that same. And that's okay. Looking at images from high school, from college, your early twenties –  there's really no comparison. You were a girl then.
When looking at images of ourselves, we tend to zone in on the things we don't like about ourselves. No one who loves you, sees you this way.
Instead, try to notice the parts of you that you like.  Your smile, your hair, your eyes, your legs – whichever parts you dig. Browse those first. See your body as a gift. It's done so much.
REMIND YOURSELF WHO THE PHOTOS ARE FOR
Months ago I was listening to a podcast episode by Amy Porterfield about using video in your business. She talks about how much seeing herself made her uncomfortable. She'd zone in on how she looked or sounded and she'd forget who she was there for — her clients. When she she was clear about who the videos were for, it made showing up so much easier!
So consider who are these pictures for? 
Maybe they're for you, now, and, later. Maybe they're for your children. There isn't the one photo that represents you for the rest of your life. Letting that idea go helps. I know you will enjoy looking at pictures of yourself later. Maybe tomorrow. Maybe ten years from now. A record of an incredible life.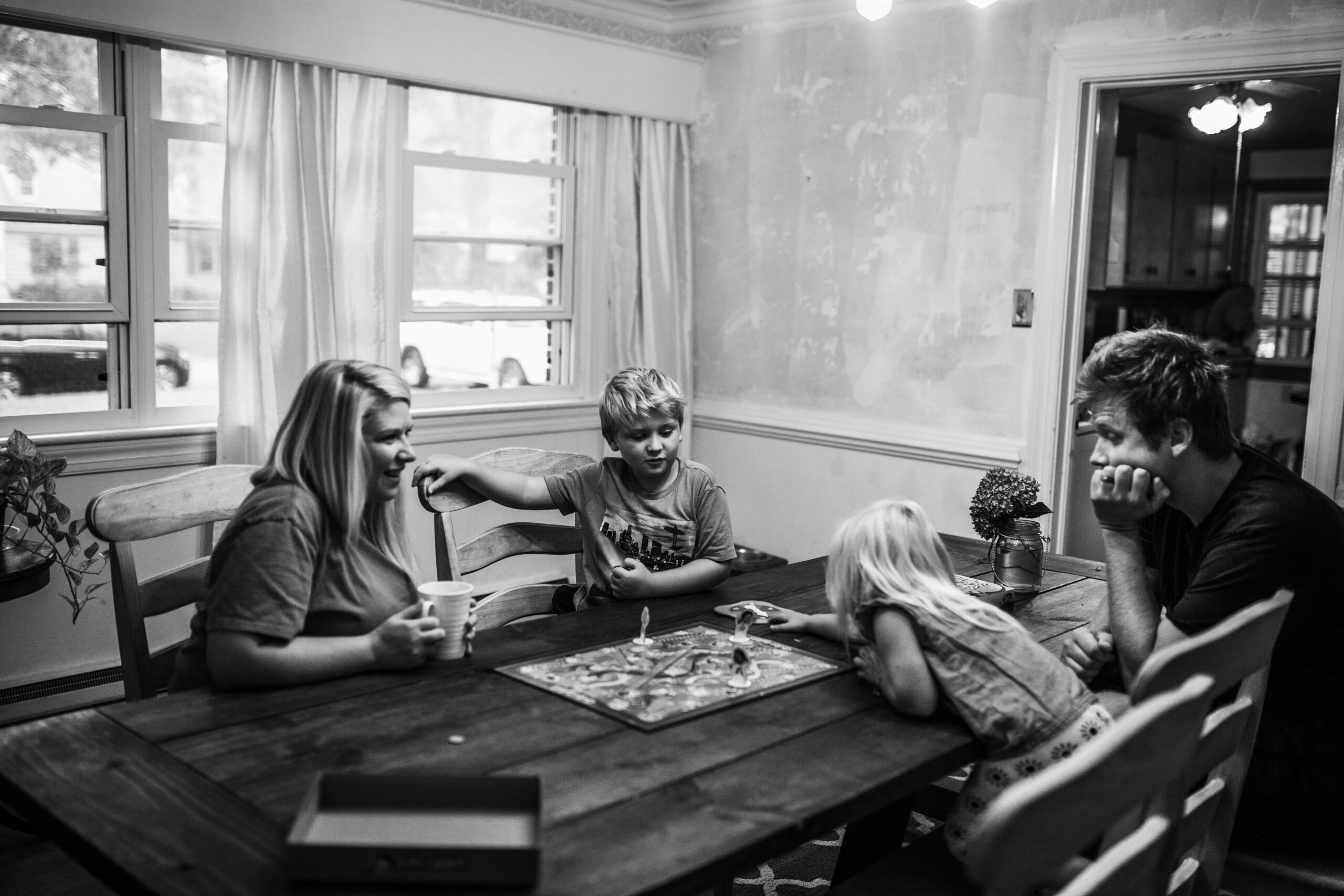 📸  by Jess Nicole Photography
How documentary photography makes getting in-front of the camera easier:
Documentary family sessions allow you to pick meaningful activities or traditions that help you get up and moving around. Movement helps ease your nervousness. When I come in to your home, I don't walk in ready to direct and tell you what to do, but rather to watch and have conversations! I won't be photographing non-stop but rather I study the scene, I chat with whoever is in the room and I photograph the significant moments. These sessions are designed to set your mind at ease and concentrate on one thing – your family.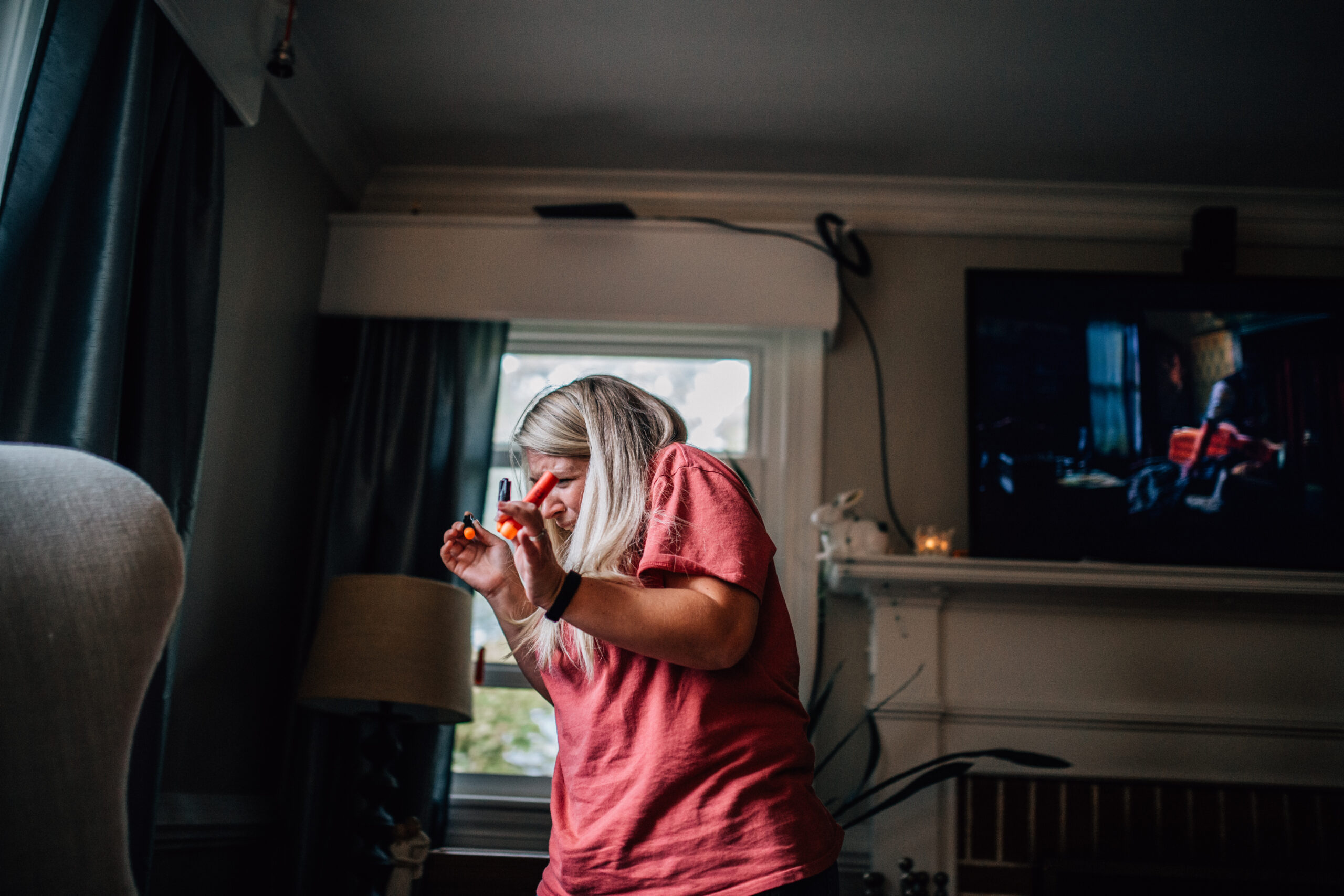 📸  by Jess Nicole Photography
---
Tired of being left out? Wanna book a short 45 minute Mini Story to get your toes wet? After working with me, you'll come away with a new friend, you'll feel totally at ease for future sessions and most importantly you'll have photos of the whole family.
Let's chat, I'd love to out your mind at ease CLICK HERE TO BOOK A CALL: or email me :[email protected]
Hampton Roads Family Photographer
DREAMA SPENCE & CO. – HELPING MOMS BE SEEN AND HEARD IN PHOTOGRAPHS
Hampton Roads photographer, Newport News documentary family photographer, Virginia family photographer, Newport News photographer, Hampton photographer, Poquoson photographer, Yorktown photographer, Williamsburg photographer, Hampton Roads front porch project